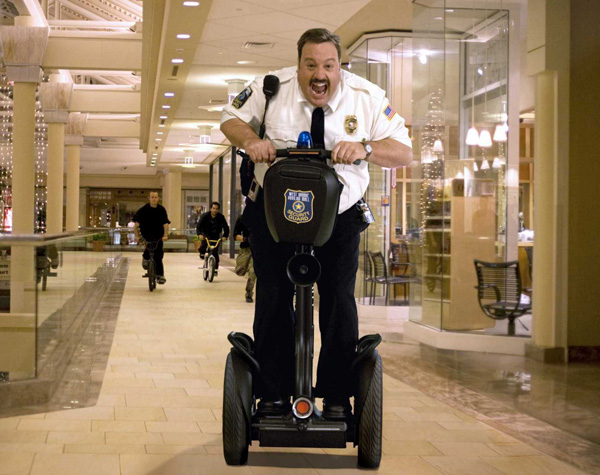 Up until recently, I took photos for my blog on my own private property or inside my home. Aside from a few nosey neighbors who peeked at me from windows or while walking their dogs, I never had to deal with any of the setbacks of doing photography or videography in public.
Which is why I was shocked by a conversation I had with a blogger friend of mine, who's blog is known for spectacular photography and creative video. After chatting with her about how she overcomes the embarrassment of taking photos in public places, she mentioned how the worst is when she and her photographer get asked to leave the property by security.
Hold on…you get chased out by security?
Turns out, a few other bloggers I've met (all who have amazing photography on their blogs btw) have dealt with being harassed, scolded, and asked to leave property by security guards. It's a part of taking photos or video in public that I've never heard mentioned before, but makes complete sense.
Bloggers who have some of the best and most interesting photos on their blogs, actively search out locations that are designed or landscaped in ways that photograph well. Often, great photography venues are private property, such as outdoor malls, retail centers, or corporate office parks. Most private property owners don't allow photography on their premises for a number of reasons, but most notably:
Owners of any kind of public entity or brand like to control how their brand is seen and/or represented to the public. A photographer could circulate unflattering photos, or represent the property/brand in a less than company approved way.
Property owners don't want anyone to profit off their brand or space. It can be easily assumed that a professional looking photoshoot (with a photographer, using a professional looking camera, taking photos of a well styled subject) are for profit. Most people will agree they would not be happy with someone trying to make a profit by using your property or brand for free.
In an effort to improve the photography on my own blog, I've slowly moved away from my tripod self-taken photos in my backyard, to location scouting with the newly anointed boyfriend/photographer. The result has been much better photography, and the results and response on my blog have been so positive, that I'm happy to keep going in this new direction.
But, wouldn't ya know it, we got harassed by our first security guard yesterday.
Be warned new bloggers…if you want to take those beautiful photo shoots in interesting locations, dealing with unhappy security guards may be one of the major drawbacks.
image source: imdb.com