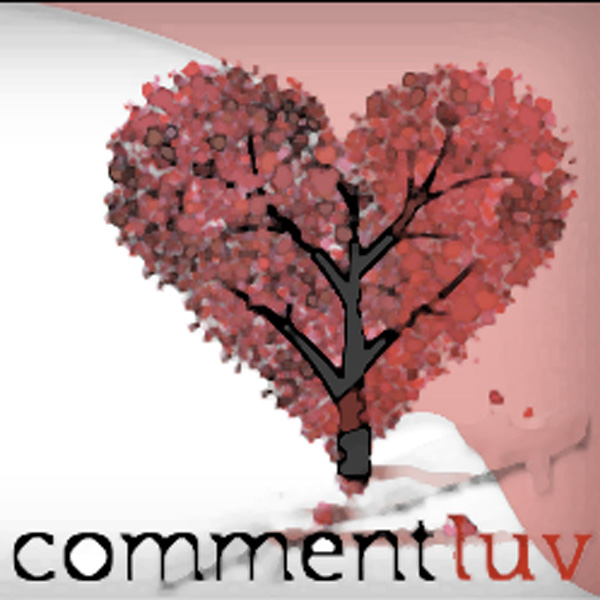 I did a blog redesign a few months ago and took the opportunity to try the native WordPress commenting system, because I had been using Disqus on my blog since way back when it was on Blogger (several years ago now). One reason why I was excited about using the native WordPress comments system was I wanted to give the CommentLuv plugin a try.
What is CommentLuv?
CommentLuv is a plugin that adds a link to a recent post from a commenter's blog, if that commenter inputs a blog URL into the comment form. It's a nice thing to do, in that your commenters can gain back-links to their blogs, which helps their SEO. It also encourages people to leave comments, so they get those back-links. Supposedly, people have also seen an increase in blog traffic after installing CommentLuv.
My Experience After Installing CommentLuv
I had the CommentLuv plugin installed from January 20th to March 20th of 2014, a total of 2 months. Here's what I observed:
Comments – I only saw a minimal increase in people leaving genuine comments on my blog. And by minimal, I mean 2-3 per blog post…maybe. Nothing to get excited about. I have noticed an overall tendency in the blogosphere of people to leave comments in other places, such as Twitter and Instagram, instead of on a blog post, so the CommentLuv plugin didn't do anything to increase post comments in my case.
Traffic – I saw absolutely no increase in blog traffic after installing the plugin.
Spam – I saw a HUGE increase in the amount of spam comments that inundated my blog. I have the Akismet plugin installed (a spam filter plugin) which filtered out most of them, but I had to empty my blog's spam folder daily because the numbers would be upwards of 1,000+ spam comments a day.
Server speed – When my spam folder was teeming with over 1,000 spam comments, I noticed my blog starting to run slow…slow…slow. Even though those comments had been filtered out and weren't showing on my blog posts, they were sitting in my database and taking up precious space. Also, every time a spam comment was made, WordPress had to work to process it, Akismet had to work to flag it as spam, and all those things took up energy from my server. In short, having to handle and store all those spam comments was slowing down my blog, and could have crashed my server if it got worse. Yikes! Every time I emptied my spam, I saw an increase in site speed and performance, so I became aware it was causing a problem.
Here's a look at the increase in spam comments my blog experienced since installing CommentLuv:

Conclusion
In short, I saw no marked increase in comments or traffic to my blog, but did see a huge increase in spam comments that only put stress on my blog and server. For me, CommentLuv was not a good option and I've since deleted it. Unfortunately, the spam is still rolling in several months later. I hope it will decrease over time.