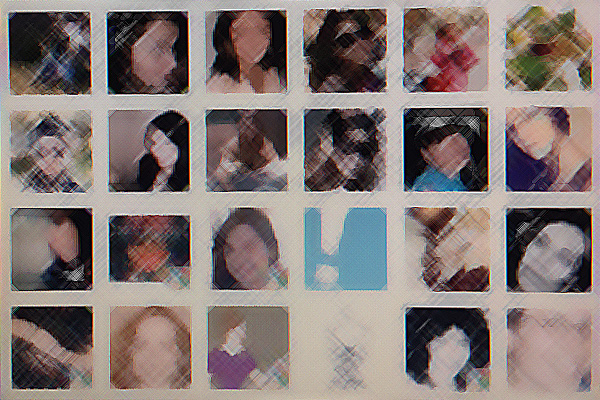 What is Google Friend Connect (GFC)?
GFC is a widget usually placed in the sidebar of a blog that allows readers to "follow". Readers that "follow" a blog via GFC see that blog's posts in their Blogger Dashboard and Google Reader (after July 2013, Google Reader will be shut down), as well as have their avatar show in the blog's widget.
GFC used to be a fun little widget that any blogger could place on their blog, no matter what platform they were using. Bloggers love growing their "followers" on GFC because it's an indication of how popular a blog is and how many readers it has.
Last year, Google changed GFC so that only blogs on Google's Blogger platform could install and use the widget. That's fine if you only intend to keep your blog on Blogger, but if you decide that you want to move your blog to WordPress (a very common thing for bloggers to want to do after blogging for a few years) or Tumblr, you won't be able to bring your GFC followers with you.
Case study: A blogger friend emailed me recently with a few questions about having recently moved her blog from Blogger to WordPress. One of the questions she had was about a drop in readers she saw after the move. After some troubleshooting, we realized the drop in readers was from the loss of her GFC followers. She had spent a lot of effort in getting readers to "follow" her blog by GFC in the past, and now she had lost all those readers because there was no way to import those GFC followers over to WordPress. She just has to hope that those readers find her again, and follow her blog in another way.
So…
If your blog is on Blogger, and you think you may move your blog to another blogging platform in the future, it's best not to invest too much time or effort in growing your GFC followers. If you move your blog off Blogger, you'll lose those followers, and will just have to hope they follow your blog again in another way.
If you know for sure you'll never move your blog off Blogger, then it's safe to go ahead and grow your "followers".